Posted by naeemsheeraz |
Comments Closed
|
Blog
Technology is reshaping the auto industry from every angle. Cars now have advanced safety and communication features and infotainment systems. They are no longer transportation vessels designed for the sole purpose of moving people from point A to B. According to the auto industry report, an average car will comprise 40% software by the end of this decade.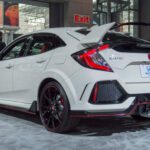 The globally connected automobile market will be worth $166 billion by 2025. Software and car connectivity will soon be the key revenue drivers in the auto industry. Companies that don't embrace technology risk making losses or becoming extinct. Let's look at four tech features that have forever changed cars.
In-Car Voice Activation
In 2019, more than 3,100 people were killed in the US due to distracted driving. Most of these deaths resulted from drivers using their phones while driving. Others were operating physical buttons on the dashboard when they met their demise. To curb the menace, automakers are now focusing on car features that maximize driver focus. Modern cars now have in-car voice recognition features that allow drivers to operate most car functions by issuing voice commands. According to one research, 129.7 million people have used in-car voice assistants while driving. These features are famously called "intelligent car assistants" by most marketers.
Auto Activity Key
An activation key allows a driver to engage in any outdoor activity like swimming or surfing without the fear of misplacing, damaging, or losing your car keys. It's a wearable, lightweight wristband that's both shockproof and waterproof. It allows you to lock and unlock your car without the conventional smart key fob.
Place the activation key on your wrist and hold it against the antennae to complete security pairing. The hazard light will flash to confirm the vehicle has been locked. Any valid smart key in the car is disabled, while a compatible smart key outside the car is enabled. In the past, the activity key technology was only found in Jaguar and Land Rover models. But more than six models now use it. We can only expect more to adopt it moving forward.
Android Auto and Apple CarPlay
Vehicle infotainment has shifted from aux cables and Bluetooth connectivity to full wireless smartphone integration. Android Auto and Apple CarPlay allow car owners to connect their smartphones to their cars' head units wirelessly. A simplified smartphone menu appears on the infotainment screen, enabling you to make calls, read messages, and configure your calendar remotely. And the best part is these features support hand-free controls. Google Assistant and Apple's Siri allow you to tap on the microphone icon and give voice commands without losing focus of the road. As vehicle technology continues to get better, these features are fast becoming the modern standard for in-vehicle technology.
Autonomous Safety Features
Autonomous safety features like lane departure warning, park assist, and adaptive cruise control were once limited to premium car models. These features are now commonplace and found in affordable cars like the 2022 Ford Bronco. And the results are impressive. According to one report, deploying crash avoidance technologies in all light-duty vehicles would save up to $264 billion on crashes. Moving forward, we expect more vehicles to have these features and also pedestrian detection systems, cross-traffic alerts, and automatic emergency braking.