Posted by Linda |
Comments Closed
|
Blog
Car rental services are used by an increasing number of people every year because it is really profitable, convenient, and pleasant. And even those who preferred city transport have recently been inclined to move around the city in a rented car because the constant interruptions in transport due to the war do not provide an opportunity to solve tasks in a timely and efficient manner.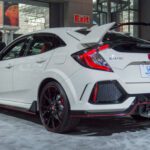 Car-rent.ua has been providing the opportunity to rent cars in Kyiv to residents and guests of the capital for more than 6 years. During this time, the company has significantly expanded its car fleet, which allows customers to choose cars that best meet their needs, preferences, and financial capabilities.
How Company offers the best conditions for renting a car
CarRent has always delighted customers with profitable promotions and discounts, and now, understanding the need of most Ukrainians to save, the number of special offers has increased even more. Anyone can rent a car in Kyiv in both economy and business class at a reduced price. Thus, when there is a need for regular trips, renting a car has long become more profitable than ordering a taxi.
The Car Rent company offers a wide selection of cars for the following needs:
Moving around the city on family matters
Work trips
Moving and baggage transportation
Meetings of relatives, friends, and business partners at the station
Corporate trips
Photo sessions and filming of videos.
Impressive trips to solemn events, for example, weddings.
In addition to the obvious household and work needs, a large number of customers order a rental for 1 or 2 days, because this is a great opportunity to arrange a test drive of the car before buying.
What is needed to order a car rental in Kyiv?
In fact, renting a car in Kyiv is much easier than many people who have not yet used such services think. To do this, you only need to perform the following actions:
Decide on a car for rent. You can do it yourself on the company's website or with the help of a manager.
Book a car for the desired date and time.
Provide documents (driver's license and passport) for contract execution.
Make a deposit.
Accept the car, which will be delivered to the specified address, and use it at your pleasure during the agreed time.
Car-rent.ua's only requirement for drivers is that they have at least 2 years of driving experience. At the same time, cars are delivered only after technical inspection, comprehensive cleaning, and with a full tank of fuel. Car-rent ua offers transparent rental conditions, popular car brands, and competitive prices for its services. Do not postpone the opportunity to use quality service for later – discover the advantages of renting a car now.