Posted by Linda |
Comments Closed
|
Blog
If you look at the official standings, you'd probably suggest that Red Bull is well clear of McLaren. In the driver rankings, Red Bull's Max Verstappen and Sergio Perez are both ahead of Lando Norris. And, on the constructor front, Red Bull leads the way with 359 points to McLaren's 81. But the Austria Grand Prix showed that McLaren still has plenty to offer.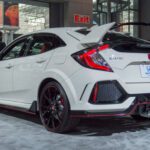 And the area where McLaren is again beginning to show their prowess is in the pit lane. After years of Red Bull domination, you could say that the Pirelli release of new 18-inch tires brought everyone back to a level playing field. And with that in mind, McLaren has been doing the work in practicing pit stops. At the Red Bull Ring, it showed, as McLaren delivered the fastest pitstop with a time of 2.25s, which is just slightly slower than Ferrari's 2.23s in Spain.
How fast teams can get the work done in the pit lane is crucial, and Formula 1 betting markets certainly hold this view. And McLaren's recent success in seeing their efforts paying off in this area doesn't mean Red Bull isn't showing their qualities here too. In Austria, Verstappen's pit on fifty-eight laps took just 2.33s to complete. But, it was still marginally slower than what McLaren was able to produce.
The quick pit stop by McLaren was performed on the car of Daniel Ricciardo, with the Verstappen stop the second-fastest in Austria. Ferrari registered two quick pits, with Carlos Sainz and Charles LeClerc registering at 2.39s and 2.41s, respectively. However, the third-fastest on the day came from Williams when Nicholas Latifi pitted (2.38s). So, McLaren reigns supreme once again, and now they will be looking to build on that in France.
If McLaren can keep up their impressive work in the pit lane, it will give their drivers, Norris and Ricciardo, a better chance of picking up points this season. While neither are in the running for the title or likely to be, they're still more than capable of giving good accounts of themselves on race weekends.
Currently, the title race is very much between Red Bull's Verstappen and Ferrari's Leclerc, with the latter having led the way, but after a series of engine failures and mishaps, the former has now taken control and looks on course to defend his Formula 1 crown. Ferrari is in second place in the constructor's standings, but they will have to improve fast as both drivers continue to suffer engine issues. Lewis Hamilton, the man who everyone expected to be Verstappen's main rival this season, is still off the pace with 109 points. So it's unlikely that he will mount a title challenge at this stage, and Mercedes are off the pace in the constructor's race too. They're behind both Red Bull and Ferrari in what continues to be a disappointing campaign for them on all fronts.